1. Niche
Before you start making money you will have to pick a niche that you are willing to learn or know a lot about. I would recommend going into a niche that you have a lot of knowledge and passion. For example, I know a lot about affiliate marketing which is my "niche". The biggest affiliate marketing niche is "the how to make money online" and "health and fitness". You can dive deeper into my "niche" for example my niche is "how to make money online", a few niches that are more specific are: "make money selling on amazon", "make money by affiliate marketing", and the list goes on. In health in fitness, your niche can be a certain type of diet. Take your time and use google to find your niche.
Before selecting your niche make sure it has volume and low competition. You can use google trend to see if there is a growing volume.
Also, use Google adwords key planner tool to search up your niche and view how much searches it gets a month. The higher the search the better, about 1,000+ a month is a good niche. <Guide>
2. Landing / Squeeze Page + Overview
This is a page where someone gives you their email. The conversion rate of them Opting in (subscribing) is about 30% to 60% depending on your targeted traffic and your landing page. Create a free ebook or anything free in value in exchange for emails, this will INCREASE your opt-in rate. Chance are you have seen these.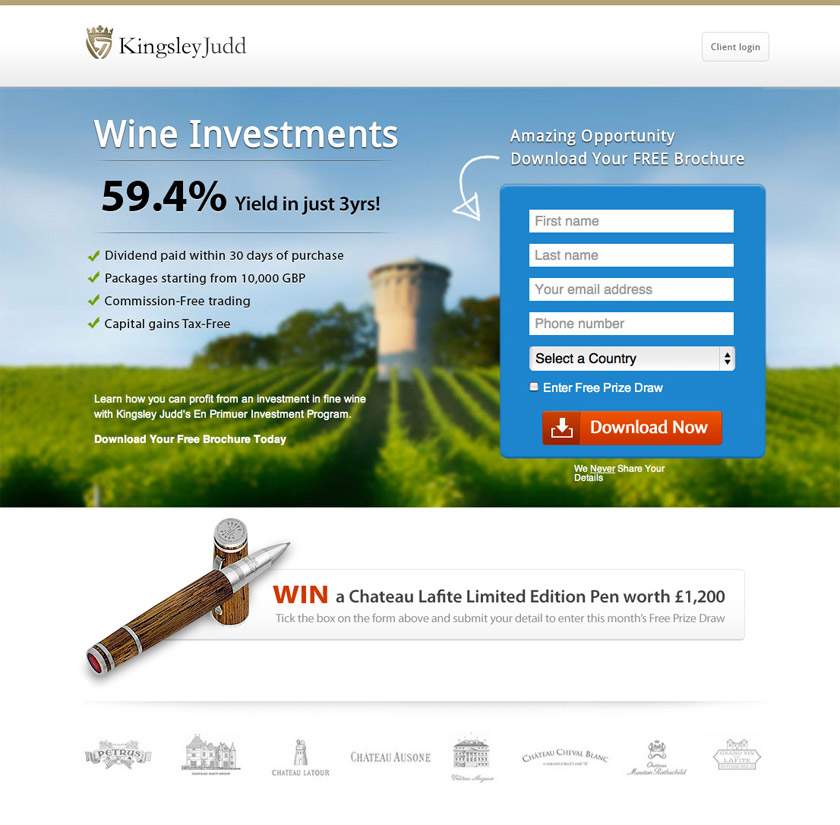 3. Subscriber/email Overview
Once you get your subscriber's email from your landing page this has a huge value, as you can send them multiple offers. Create a good relationship with the customers. This is where you will be getting your money. An auto responder is a system that will automatically email your subscribers offer/product in sequences of emails right when they first sign up. This will build a relationship with your subscribers and create an autopilot money making machine.
4. Thank page/ One Time offer page
Many landing pages just sent their customers right to the thank you page after they have signed up. You can make money on this page rather than send them to a useless thank you page. After they have signed up send them to a one-time offer product (can be a Clickbank offer), this will monetize your thank you page after the free offer. The page below is an example of a one-time offer page after you collected their email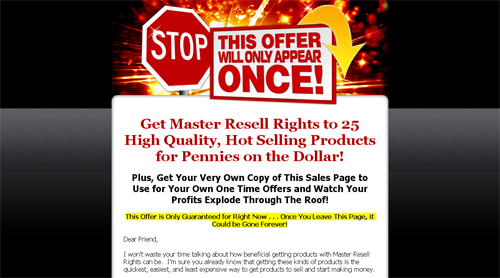 5. Traffic Overview
Send tons of traffic to your landing page to collect emails. Traffic is the most important factor in getting sales and emails. There is much free traffic you can get online such as social media and online communities. Paid traffic works the best and speed up the process.
OVERVIEW OF THE SALES FUNNEL
The diagram above is a representation of a sale funnel that will be created to generate income on autopilot. Every time you gain a subscriber they will fall into this "funnel" that converts them to trust in you by sending valuable and free content. Once you get their trust, the sale is made at the end of the funnel. This is the most effective way to generate a passive income. Many millionaires who make passive income online doing affiliate/internet marketing they are doing the exact same thing.
Landing Page > Free Offer > Get Email > Auto Responder Sale Funnel > Sales > Paid
Once you get this system you can simply use the same format on any niche, creating your own multiple streams of income from different niches is a great way to increase your income.